Why you should eat Greek food?
The Mediterranean diet strengthens the immune system. It allows you to keep fit and feel good. It inhibits the development of atherosclerosis, protects against heart attacks and many cancers. The advantages of the Mediterranean diet cannot be overestimated. It is based on vegetables, fruits, fish and seafood, as well as olive oil.
Warning!
None of the products of the Mediterranean diet alone have a great impact on health. Their combination is only beneficial when the individual components can interact with each other.
You must do it:
-A diet rich in fruits, vegetables, and low-fat dairy products, low in saturated fat (that is, animal-derived fatty acids) lowers blood pressure. For this reason, it is recommended both in the prevention and treatment of hypertension.

-Vitamins E and C, beta-carotene, flavonoids and fiber, which are present in vegetables, olive oil and fruit, inhibit the growth of tumors in the digestive tract and respiratory system, because they protect the body against the harmful effects of free radicals.

-The use of the Mediterranean diet means that inflammatory processes that are harmful to health, largely responsible for the formation of cancer cells, are inhibited in our body.
Foods used in the Mediterranean diet
-Olive oil – lowers blood pressure, has anticoagulant properties.

-Fish – is a source of easily digestible protein. Fish meat also contains a lot of calcium and phosphorus, which are needed to keep bones in good condition.

-Seafood – oysters, crabs, clams, shrimps – are a rich source of zinc necessary for the proper functioning of the nervous system, as well as potassium, phosphorus and magnesium.

-Vegetables and fruits – regulate metabolism, provide mineral salts and vitamins,

-Legumes – they have a lot of fiber.

-Spices – Garlic and onion have antibacterial properties and lower blood pressure.

-Red wine – acts as an anticoagulant.

-Pasta – the best one is made of durum wheat or wholemeal flour. lowers cholesterol and protects against colon cancer.

Greek specialties in different regions
As you can guess, each of the Greek islands can boast specialties that are unique to it. And yes:
-While in Santorini, be sure to try small, unshapely tomatoes.

-The island of Mykonos is famous for dried pork called louses and an onion and cheese casserole called kremythopita.

-Kos is a paradise for lovers of lemon tart and various, often strange types of lettuce.

-When in Crete, reach for delicious artichokes and the graviera cheese characteristic of the island.

-Corfu is a kingdom of dishes inspired by Italian cuisine. When visiting the island, you will try deliciously prepared pasta, baked with meat.

All about olives – vitamins, fiber and good fats
Olives are low in calories, aid digestion and soothe migraines. They contain numerous vitamins and healthy fat. So let's eat olives, and not only use the olive oil pressed from them. Find out what the value of the repair is, how much money they have and which are the tastiest.

Olives are a must-see in Mediterranean and Balkan cuisine. You can choose them to color in Italy, Greece, France, Spain or Portugal, as well as in Bulgaria, Croatia and Bosnia. The good fat in them protects the hearts of the people who live there. Experts say that olives taste differently in each country. They go well with a variety of white cheeses – sheep, cow or goat. With them, they create an excellent, wholesome meal.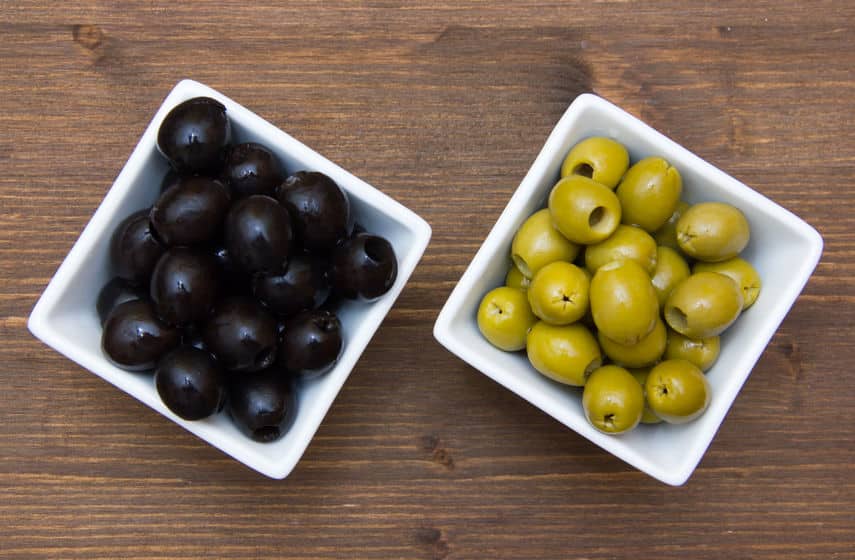 The Mediterranean diet is considered to be the healthiest diet in the world. Rich in fresh vegetables and vegetable oils, the menu is able to have a beneficial effect on the functioning of the cardiovascular system, as well as reducing the risk of obesity and diabetes.
Τα λέμε στο επόμενο άρθρο