Greek Wines & Vineyards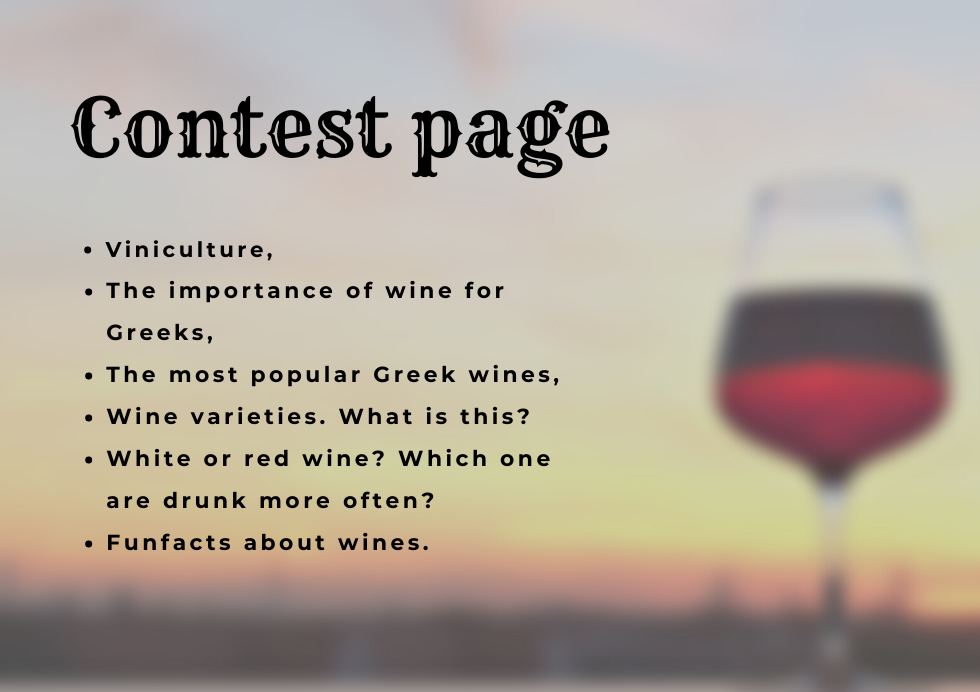 In this article you will learn the most important information about wine and it's formation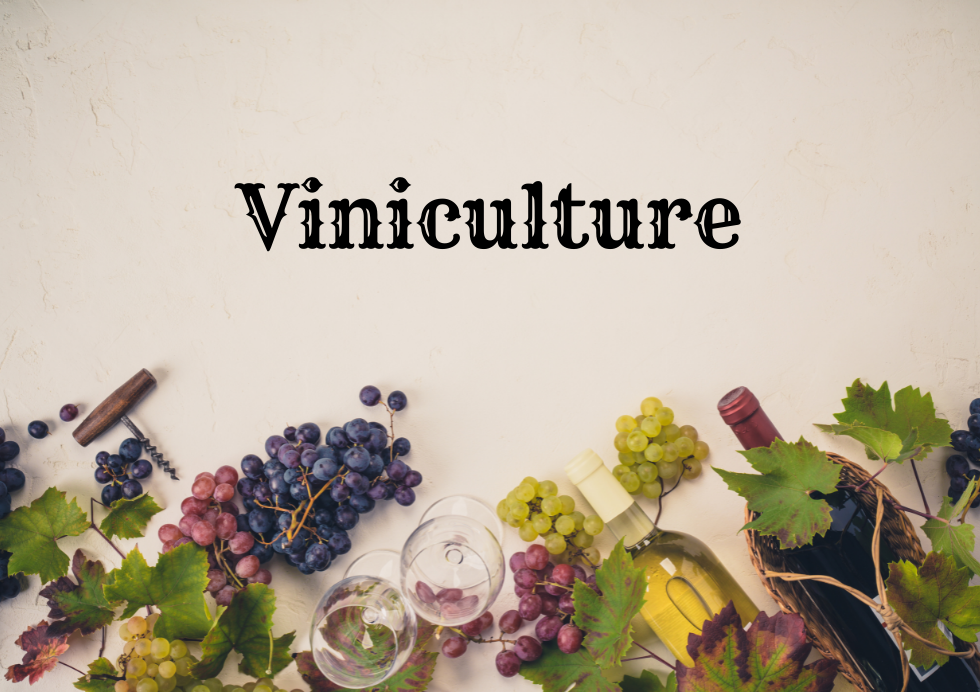 In the Middle East, conditions for the deliberate production of wine appeared between 8500 and 4000 BC. The oldest archaeological evidence for the production of wine (or grape juice) dates back to around 5500 BC, these are vessels found in Hajji Firuz Tepe, in the northern part of the Zagros Mountains in Iran. Today, it's just alcohol for relaxation. In the past, wine was a basic drink, a source of energy, a synonym for wealth or an element of worship. In every matter of life it played an important role. You can give many examples of civilizations, countries or regions that have strongly associated their fate with wine.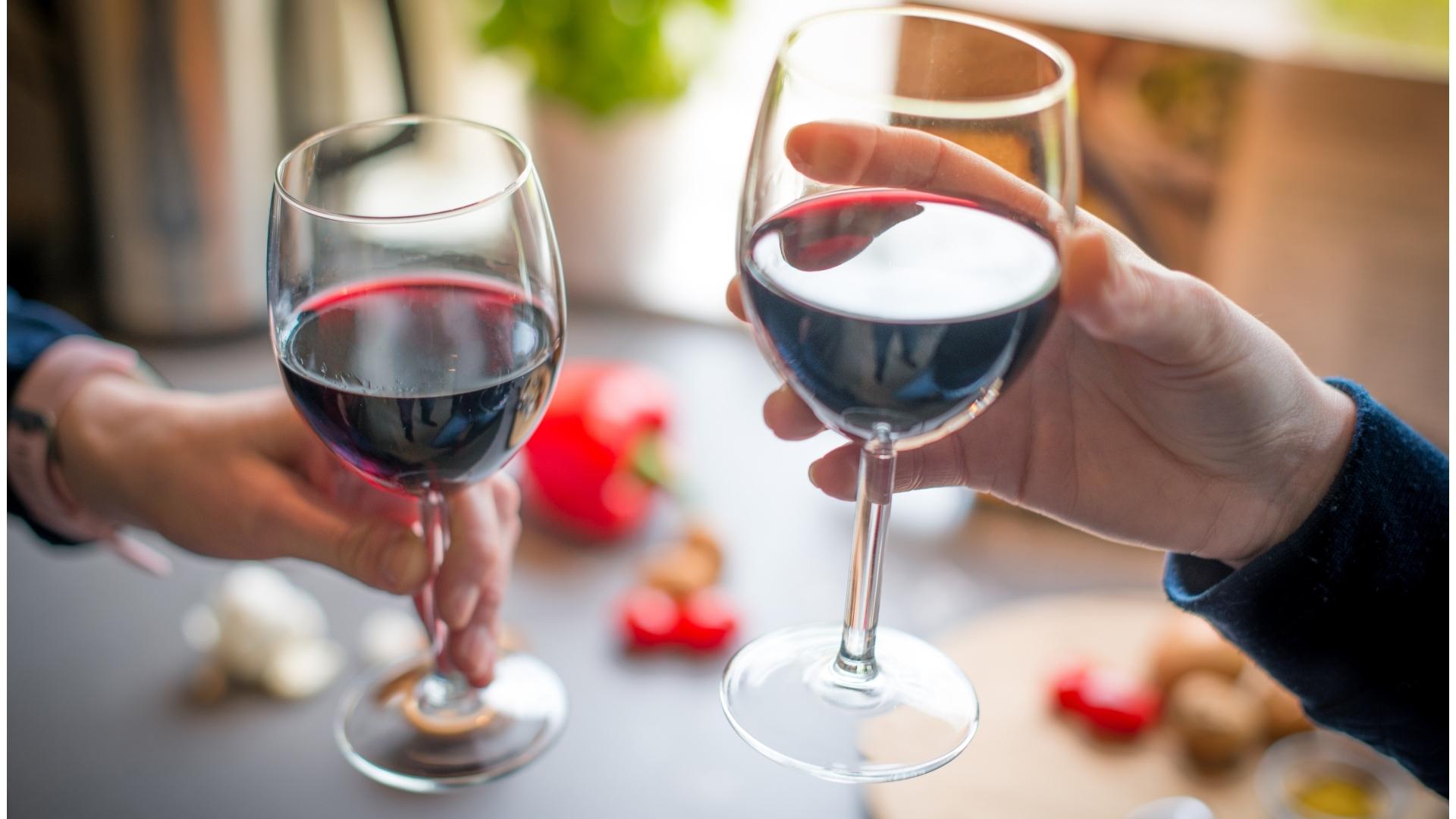 The adopted temperature for serving white and rosé wines is 8-12 degrees Celsius, while for red wines it is 16-18 degrees. Sparkling wines must be even more chilled, preferably at a temperature of about 6 degrees. In the case of red wine, it is often said that we serve it at room temperature.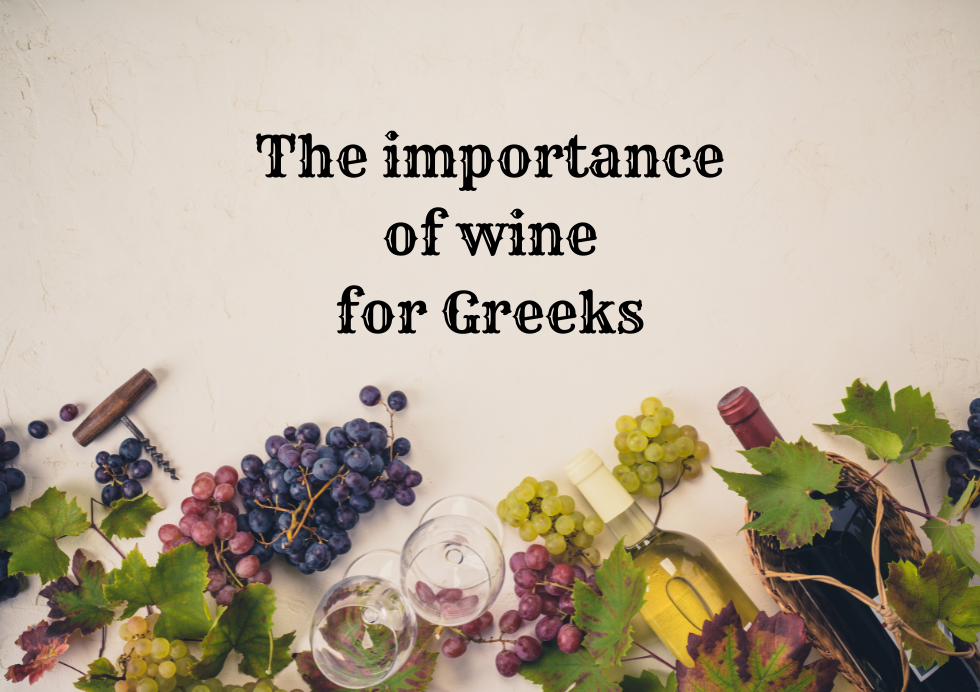 A significant increase in the popularity of wine was associated with the cult of the Greek god of wine, fertility, vegetation – Dionysus. His cult took the form of unlimited drinking of alcohol, orgies; it was a deliberate breach of the framework of normal behaviour. Meanwhile, Dionysus did not require his worshippers to get drunk, but rather to achieve a state of relaxation and joy. The center of the social life of Greek men was a symposion (literally drinking together) in honor of Dionysus, during which topics related to philosophy or politics were often discussed.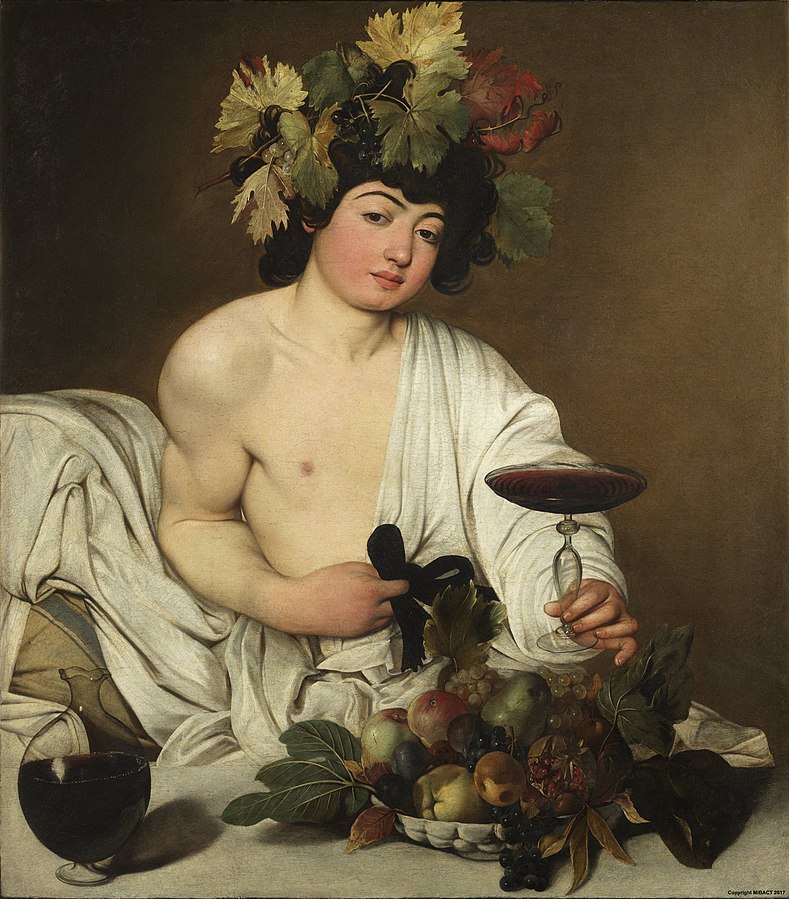 Caravaggio – Bachus, about 1595
The consumption of wine is often seen as an important element of lifestyle. Modern individualism is manifested in an original way of spending free time; the assessment of a given person is influenced by his hobbies, interests. Wine fits perfectly into this approach, it can be an area of deepening knowledge, searching, spending free time (often combining with food or tourism).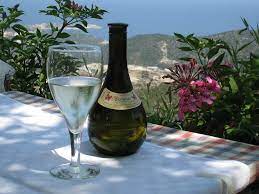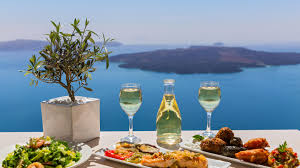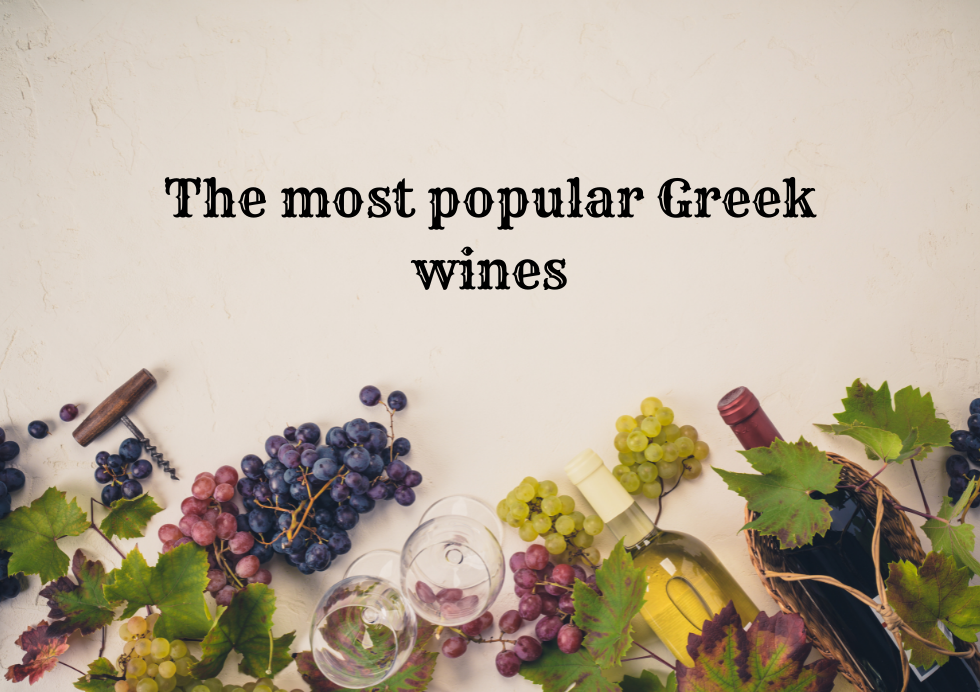 The most popular Greek wines are:
 SEMELI MOSCHOFILERO
 SAUVIGNON BLANC 2015 – a young white wine
RETSINA- original resinous taste 
GEROVASSILIOU MALAGOUSIA SINGLE VINEYEARD 2015 – a white classic of northern Greece.
Among the most famous are…
Athiri – grapes are characterized by a thin skin and give wines that are slightly aromatic, light, contain little alcohol and acidity.
Assyrtico – It maintains acidity for a long time, most often it is dry, enriched with citrus-mineral aromas.
Aidani – It produces tasty aromatic wines with an average alcohol content and acidity. They can successfully be an interesting blend with varieties with a high alcohol content and acidity.
Lagorthi – The variety gives wines with a pronounced acidity, a lot of notes of peaches, melon, basil, citrus and mineral accents.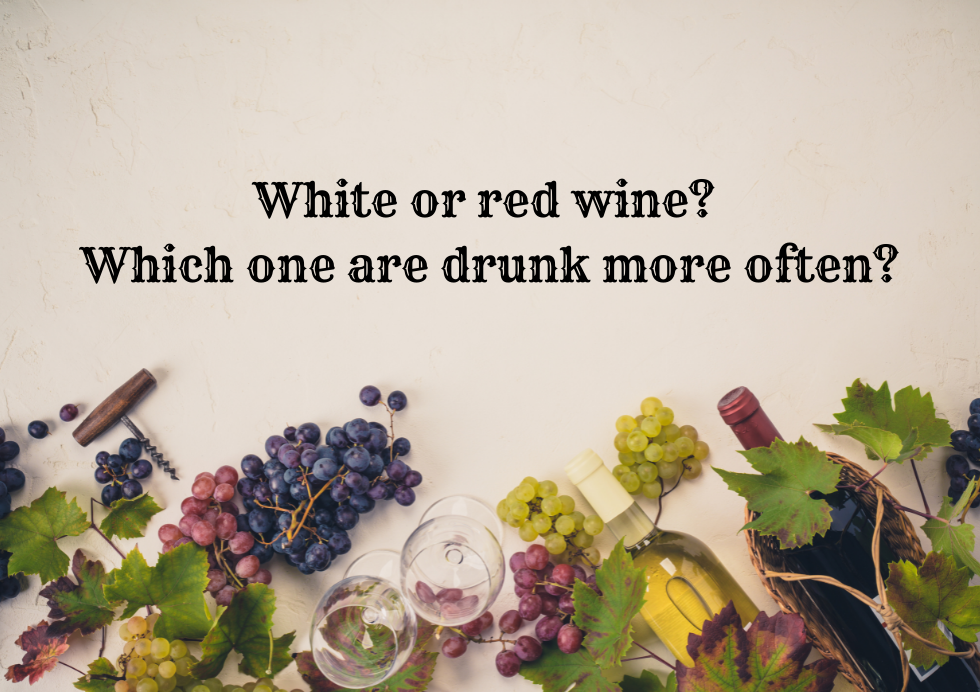 Greek winemaking, despite the centuries-old tradition, today, unfortunately, does not have much to present. Few, high-quality wines are not cheap, and the largest share in the grape liquor market has rather average products. The choice of wine is further complicated by the fact that the world's grape varieties are not often grown in Hellas. Therefore, much better than native Greek wines, in combination with musaka (eggplant casserole with cheese and minced meat) is Spanish Rioja than even native wines from the Boutari brand.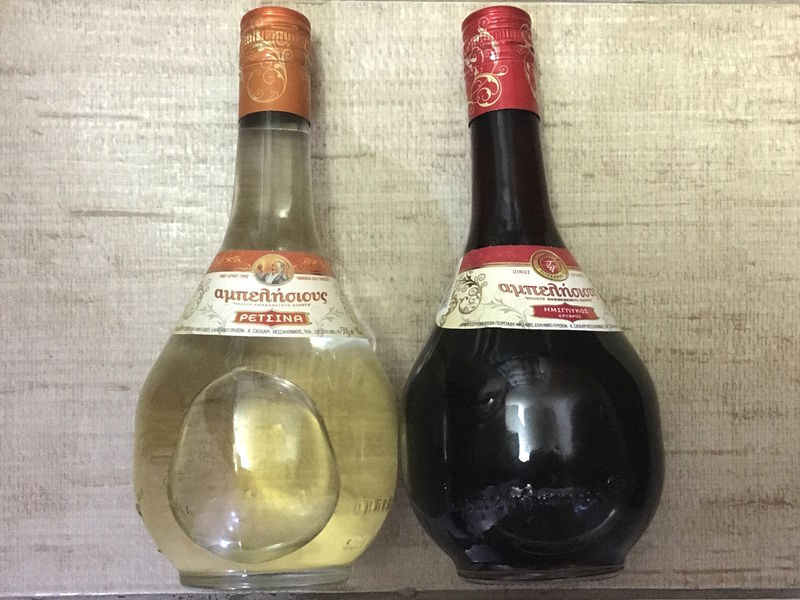 Retsina is a type of Greek wine, made with the addition of Mediterranean pine resin (pinus halepensis). 
Retsina is produced mainly in the vicinity of Athens, in the region of Attica. It obtained the official status of a traditional product. It is a 100% Greek product and is not produced in any other country. As a curiosity, we will reveal that the annual production of retsina reaches 500,000 hectoliters and now accounts for ten percent of the total wine production in this country. Importantly, retsina can already be consumed a few weeks after embossing.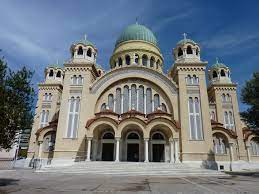 The Greek Orthodox Church prohibits the cremation of corpses.
The Greeks call themselves "ὀρθόδοξος" (orthoddoxos), which means true believers.
Greece is the world's third largest olive producer.
According to Greek mythology, Athena and Poseidon agreed that whoever gave the city the best gift would become the city's guardian.
About 12 million people worldwide speak Greek. They live mainly in Greece, Cyprus, Italy, Albania, Turkey and the United States.